Len Wein Passes Away At 69
Sep 10, 2017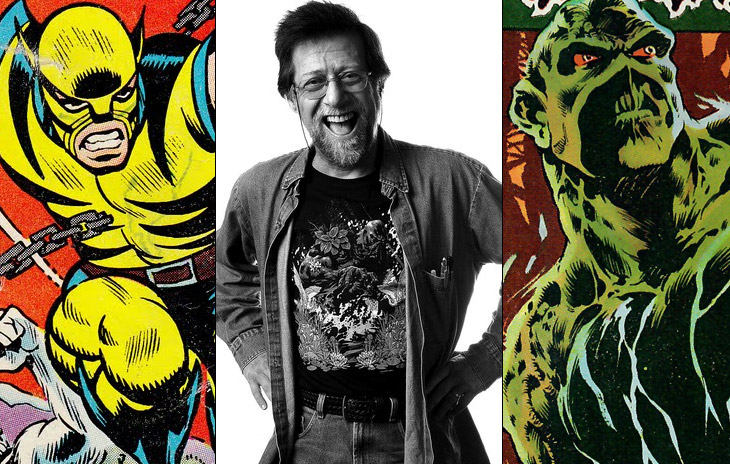 Comic book writer and editor Len Wein, best known for co-creating DC Comics' Swamp Thing and Marvel Comics' Wolverine, passed away on Sunday, September 10, 2017. He was 69.
Wein and artist Bernie Wrightson created Swamp Thing in a stand-alone horror story in The House of Secrets No. 92. He then wrote the first 13 issues of the initial Swamp Thing solo series.
Wein co-created Wolverine, with artists John Romita Sr. and Herb Trimpe during his run on The Incredible Hulk.

Along with artist Dave Cockrum he revived the X-Men in Giant-Size X-Men No. 1. Nightcrawler, Storm, Colossus, and Thunderbird were among the characters the duo created for the series.

Wein also worked as an editor on several titles including DC's acclaimed Watchmen limited series.

He was inducted into the Will Eisner Comic Book Hall of Fame in 2008.

"Len Wein was a seriously knowledgeable comics fan who turned into a seriously knowledgeable comic book professional. With notable tenures at both Marvel and DC as a writer and as an editor, including a brief stint as Editor-in-Chief of Marvel, he delivered great characters and stories that will continue to thrill readers and inspire new generations of creators. While many will rightly speak of him co-creating Swamp Thing and Wolverine, his writing on such titles as Amazing Spider-Man or his editorial skills on Watchmen or New Teen Titans, I'll always remember selling him copies of Dick Tracy and having great conversations with him," said Steve Geppi, President and Chief Executive Officer of Diamond Comic Distributors. "My heart goes out to his wife, Christine Valada, his family, friends and his legion of fans. He will remain as unforgettable as the tales he told."
DC Entertainment and Marvel Entertainment both issued statements on his passing.
"Len Wein was one of the most welcoming people and legends in comics from the moment I joined DC eight years ago," said Diane Nelson, President of DC Entertainment. "He wrote or edited almost every major DC character - there's hardly a facet of DC's world that Len didn't touch. I, DC and the industry will miss him and his talent very much. Our love and prayers go out to Christine, his family and his fans."
Statement from Marvel:

"We are deeply saddened to hear of Len Wein's passing, and send our deepest condolences to his friends and family. Len's contributions to the Marvel Universe as writer, editor, and member of the Marvel family will never be forgotten. He will be missed."

Read more at Scoop: In Memoriam: Len Wein