Dave Gibbons Draws Watchmen-Like Venom Variant
Nov 06, 2018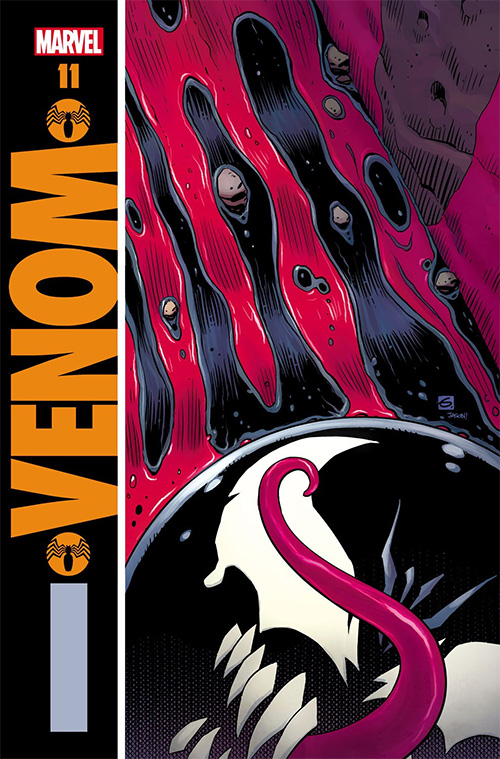 You'll have to wait to preorder Venom #11 from the upcoming December Marvel PREVIEWS, but that didn't stop series artist Ryan Stegman from revealing a Watchmen-like variant cover for the issue by Watchmen co-creator Dave Gibbons himself.

The Venom variant pays homage to Gibbons' Watchmen #1 cover from 1986. Stegman said in a tweet, "Here we go. Probably the greatest variant cover in history. Better than the main cover by me, that's for sure."
Dave Gibbons then responded, "As good as Watchmen, you say?"

Venom is currently being written by Donny Cates with art by Ryan Stegman.


Here we go. Probably the greatest variant cover in history. Better than the main cover by me, that's for sure.

And that's this beauty. Appearing on issue 11 of Venom. By none other than the great @davegibbons90 pic.twitter.com/jOqQPI2nc1

— ryan stegman (@RyanStegman) November 6, 2018
As good as Watchmen, you say? https://t.co/GhwnBUAql9

— Dave Gibbons (@davegibbons90) November 6, 2018