Why Shop At Your Local Comic Shop?
Jan 02, 2020

When you visit a comic book shop, you're stepping into a world of wonders: a place that will let you soar higher, fly faster, and live out your dreams.
And your local comic shop is full of people just like you. They love pop-culture. They live and breathe comic book characters. Above all, they enjoy great stories and art from all different genres.
Are you a new comic book fan but don't know where to start? Or perhaps you are a long-time comic book fan, but don't know what to read next? It's easy to get started—just ask the friendly staff at your local shop for recommendations on what to read and collect. They're there to help!
Here's some more great reasons to shop at your local comics shop:
New comic books every Wednesday.
Every Wednesday is new release day for comic books and other products in comic book shops. The newest titles hit the store shelves midweek so you can purchase the latest adventures and find out what happens next! There are endless genres to choose from, too: superhero, science-fiction, fantasy, horror, historical, slice-of-life, and more!
Graphic Novels for binge readers!
Want to read the whole story at one time? Then graphic novels and trade paperbacks are for you! These full-length illustrated tales are a satisfying read. Plus, you can a graphic novel to suit anyone's taste!
Back issues to help you fill in the story.

Here's another way for you to catch up on the story so far—back issues! Many stores carry back issues of comic books for you to read, or get them for your collection to have a full set. Back issues can be cheap or expensive, depending on your collecting tastes!
Your pop-culture and comic sensations in 3D!
Because fans cannot exist on comics alone! Your local comic shop has great action figures, toys, statues, busts and other merchandise of your favorite characters for you to show off on your shelves!
Fun and exciting events!
There's a lot to see and do at your local comic shop—and that includes many events. Whether it's a midnight release of an exciting new title, a creator signing in store, gaming tournaments, or celebrating Free Comic Book Day annually the first Saturday in May, you can expect that there's always something going on at your local comic book shop.
Tabletop and Card Games, plus room to play!
Many stores even have game rooms available if you are looking for a place to play tabletop games with friends or new people. From Magic: the Gathering and Dungeons & Dragons, to Pokemon and Pathfinder, you can learn and play the latest games in shops.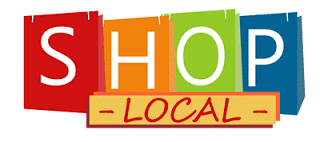 Shop Local and support your community!
Shopping at your local comic book store means supporting a local business. Most comic book stores are locally owned by those who are passionate about comics and collectibles. Shopping locally helps allows your money to stay at home and build your local economy.
Every comic book shop is unique, so check out the local stores near you to see what they have in store!