PREVIEWS Celebrates Euro Comics in January
Jan 10, 2021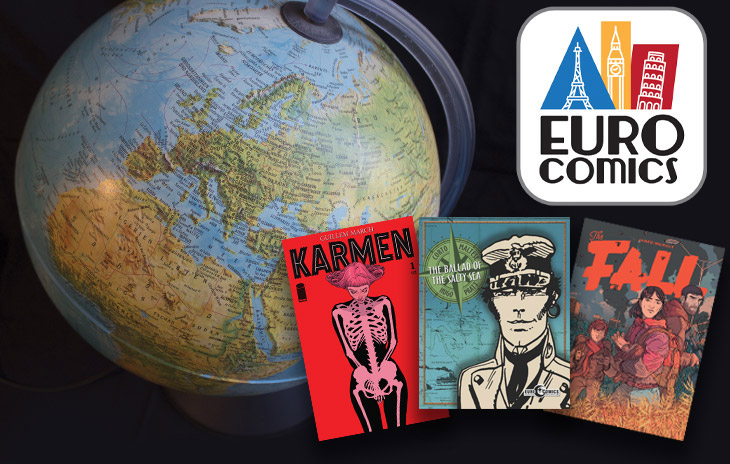 Comic Books are an all-American creation dating back to the newspaper strips of the early 20th century, and the comic books that followed in their footsteps. And as America traveled out into the world, either during war time or during periods of peace, commerce and outreach to other nations, our representatives brought bits of the United States with them to these other countries… snacks, music, fashion, and the art of comic book storytelling.
The concept of telling stories through consecutive narrative images caught on around the world, and in many countries their own comics industry grew to impressive proportions (looking at you, Japanese Manga!). Today, comic books and graphic novels are produced around the world, and many of these companies and their creators export their works to the United States to a receptive audience, eager to consume comics from a foreign land.
This month, PREVIEWS celebrates the Language of Comic Books with our EURO COMICS theme, highlighting great new and classic comics and graphics novels from Europe and the UK. Our product specialists, working with a host of publishers, have added many great graphic novels from European and UK creators throughout this issue.
Start here with these suggested titles, then look for our EURO COMICS icon throughout this month's issue for more great picks!