Start Here: Five New Comics for April 7th
Apr 05, 2021
Magic the Gathering, Geiger, and more headline this week's new #1s you can find at your local comic shop on Wednesday, April 7th.
Whether you're looking to add a new series to your pullbox or you want to get in on a hit comic before it's cool, these new first issues and story arcs are the best place to start when you're looking for new comics this Wednesday.
All you have to do is Start Here.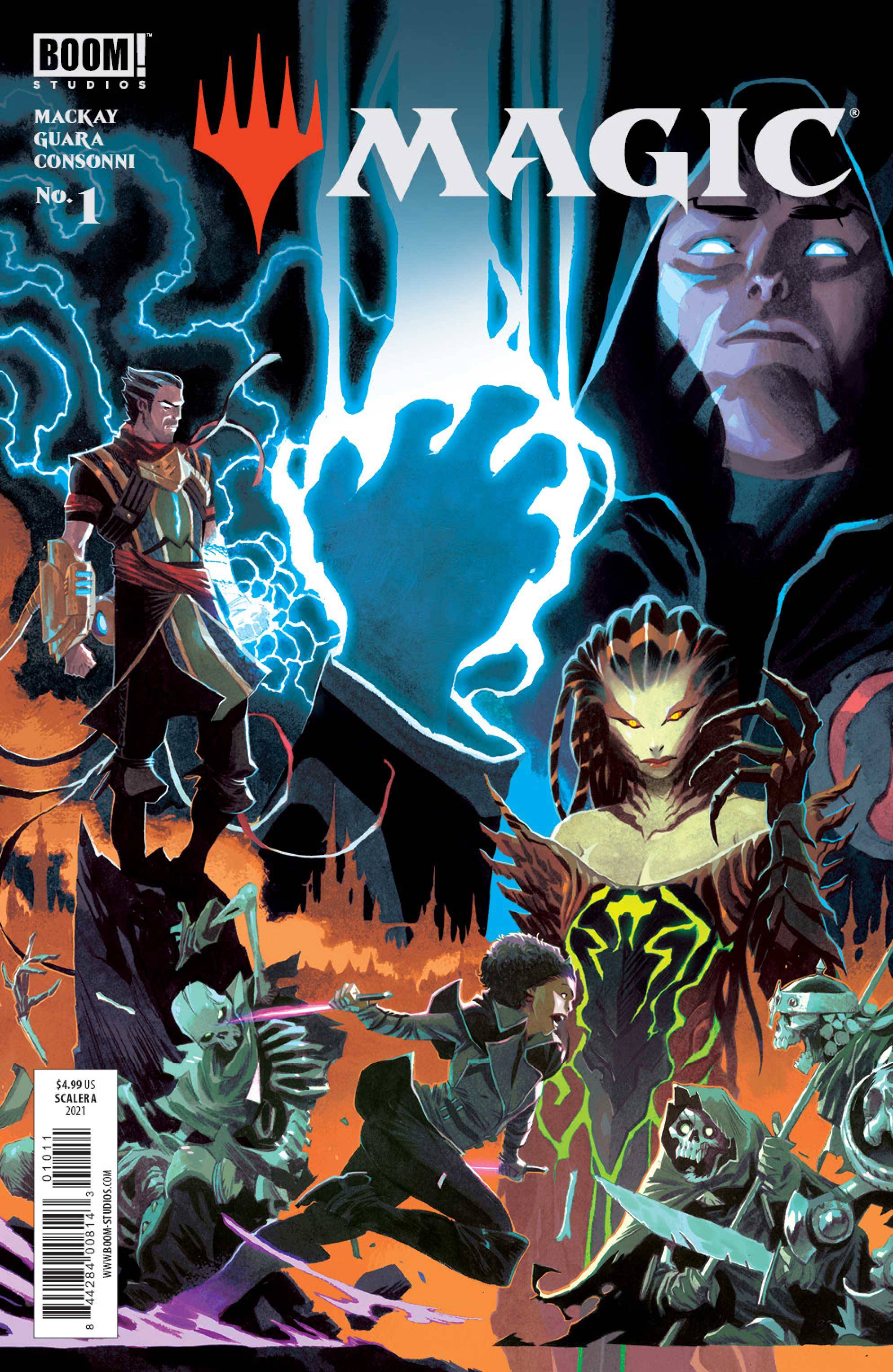 Magic the Gathering #1 (FEB210846)
A new beginning for the pop culture phenomenon of Magic starts here from Jed MacKay (Marvel's Black Cat) and Ig Guara (Marvel's Ghost-Spider), perfect for new readers and long time fans.
Across the vast Multiverse, those gifted with a "spark" can tap into the raw power of Magic and travel across realms -they are Planeswalkers. When coordinated assassination attempts on Guildmasters Ral Zarek, Vraska and Kaya rock the city of Ravnica and leave Jace Belleren's life hanging in the balance, a fuse is lit that threatens not just these three Guilds, but the entire plane of Ravnica.
Now these three must covertly infiltrate the wild plane of Zendikar and form a tenuous alliance to uncover why the targets of the assassins have all been Planeswalkers. Which will lead them straight to one of the most enigmatic characters in Magic history!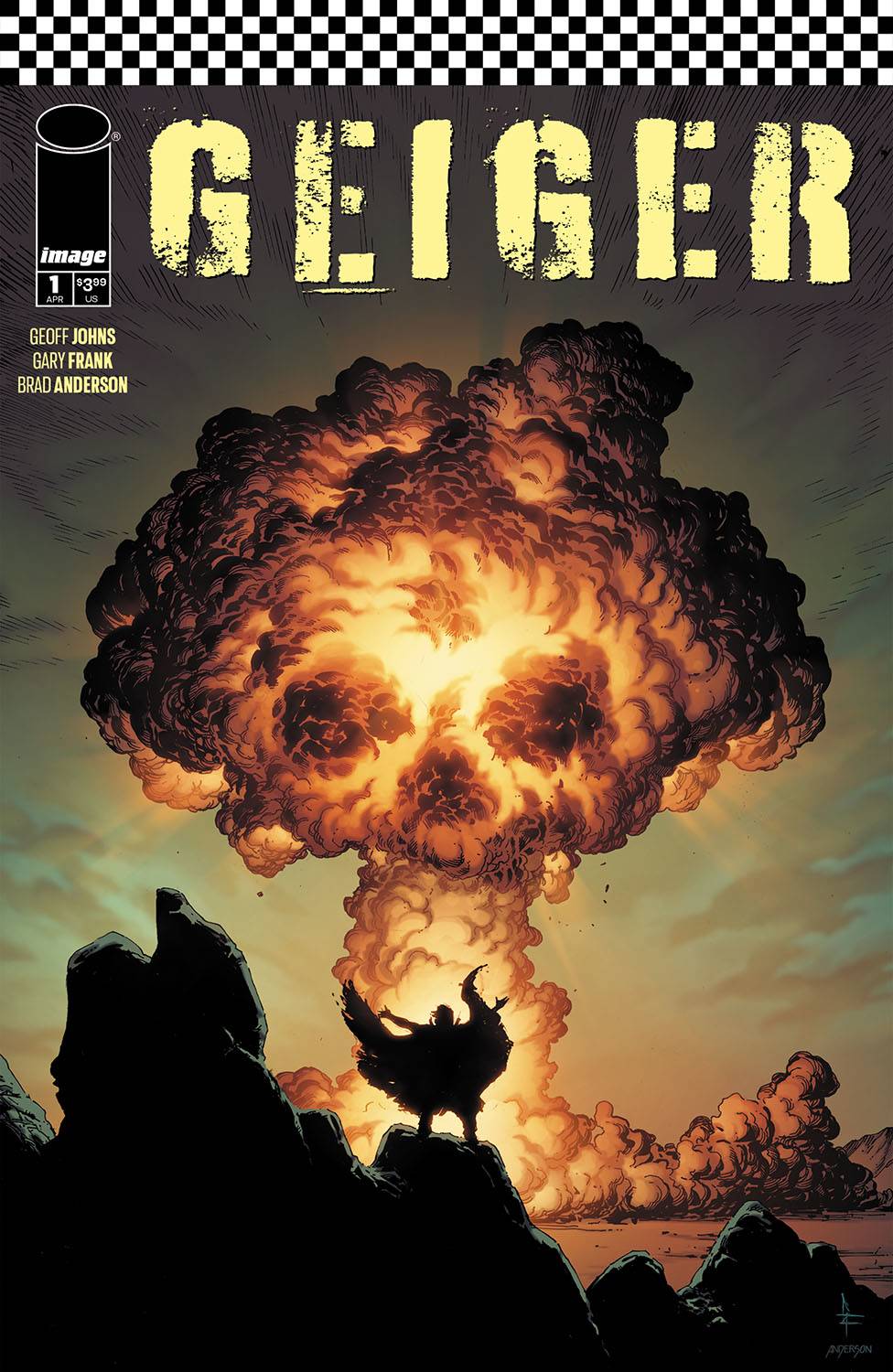 Geiger #1 (FEB210009)
Industry heavyweights Geoff Johns (Superman, Green Lantern, Batman: Three Jokers) and Gary Frank (Superman, Supergirl, The Incredible Hulk) of DC's Doomsday Clock reteam for what will be one of the most anticipated new series of 2021 in the forthcoming Geiger. This mind blowing new series will take local comic shops by storm in April from Image Comics.
Who are the scavengers of a dying earth? Geiger is set in the years since a nuclear war ravaged the planet, desperate outlaws battle for survival in a world of radioactive chaos. Out past the poisoned wasteland lives a man even the Nightcrawlers and Organ People fear. Some name him Joe Glow, others call him The Meltdown Man. But his name... is Geiger.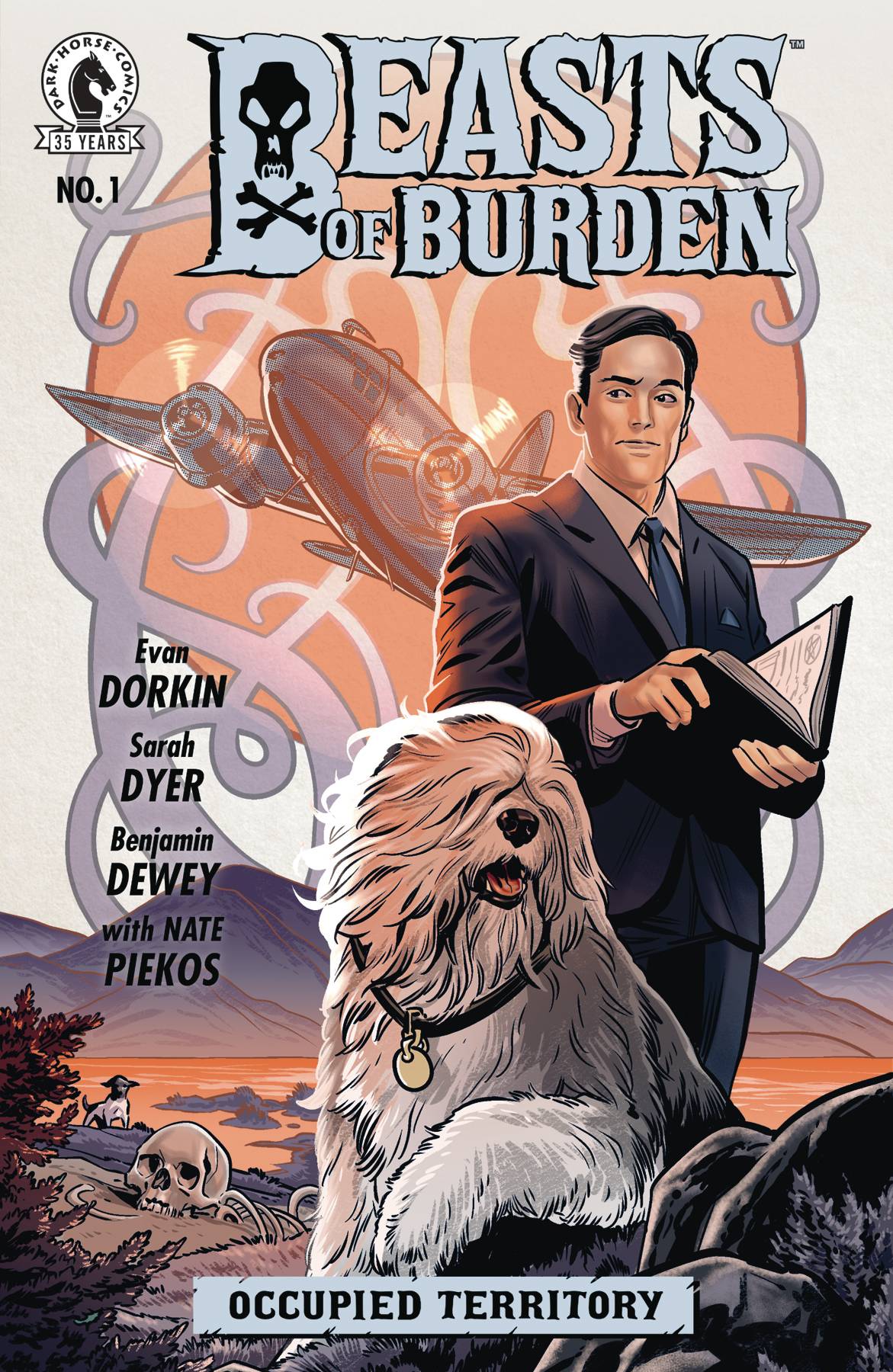 Beasts of Burden Occupied Territory #1 (of 4) (FEB210221)
The eight-time Eisner Award- winning comic book series blending fantasy and humor returns in a historical adventure blending Japanese and Western occult!
An elder member of the occult-battling pack of Wise Dogs recalls a harrowing mission-in U.S-occupied Japan after World War II, a mysterious curse creates an army of crawling, disembodied heads which threatens to overwhelm the region. Emrys and a team of canine companions attempt to solve the mystery, bringing them into conflict with shape-changing tanuki, evil oni, and a horde of vengeful demons.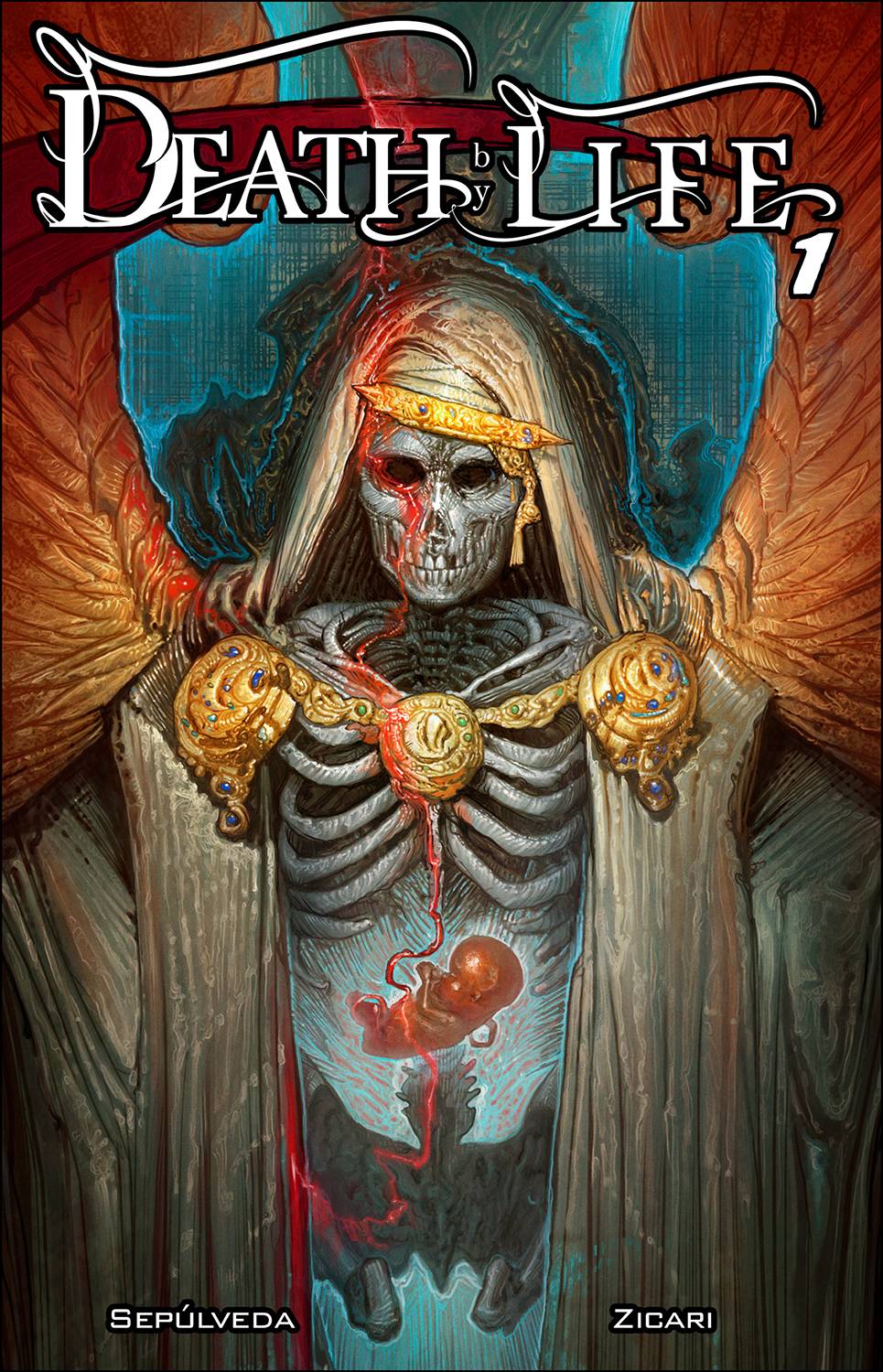 Death by Life #1 (of 8) (DEC201205)
The long Angelic Wars are over, but Death has been allowed to keep his powers to do his job, though under the watchful eye of the archangel Miridia. However, with empathy and other moral values at an all-time low, Death finds himself actually bored and fed up with his work.
Then an event occurs that causes Death to feel something new to him: the touch of the living. The ramifications could shake the very foundations of existence!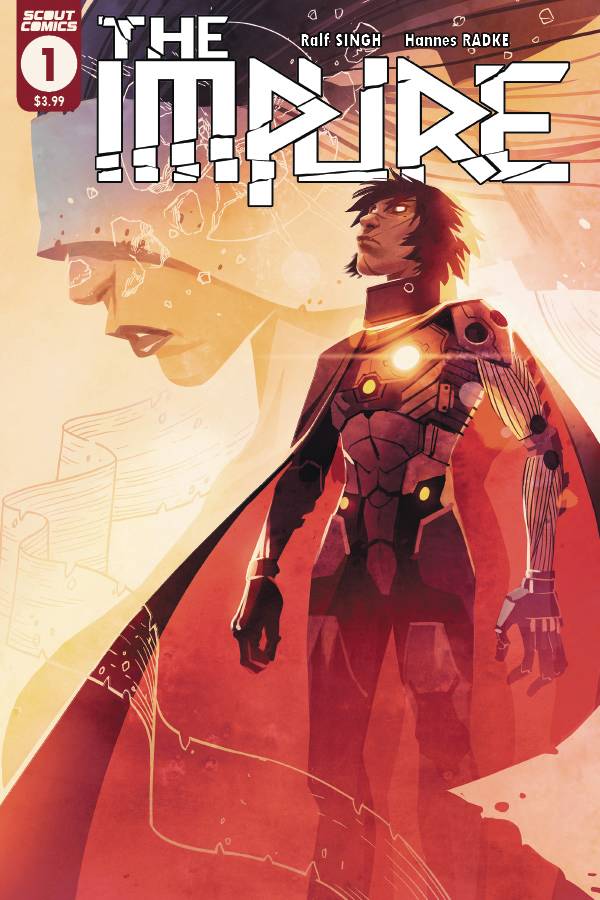 Impure #1 (JAN211514)
The newest entry in the Scout NONSTOP! Imprint. Years after Nero and Minerva's homeworld, Castor, was destroyed by aliens, the siblings join the dreaded Earth Forces, to ensure something like this will never happen again.
When Minerva betrays her Nero, and all they ever believed in, it is up to Nero to stop his sister before she reaches the alien alliance. For what Minerva has stolen may well turn the tides of war and spell humanity's downfall. Enjoy the World Premiere issue followed by the entire story collected soon after in one volume.