Chaos Quill Presents Crestar and The Knight Stallion
May 24, 2023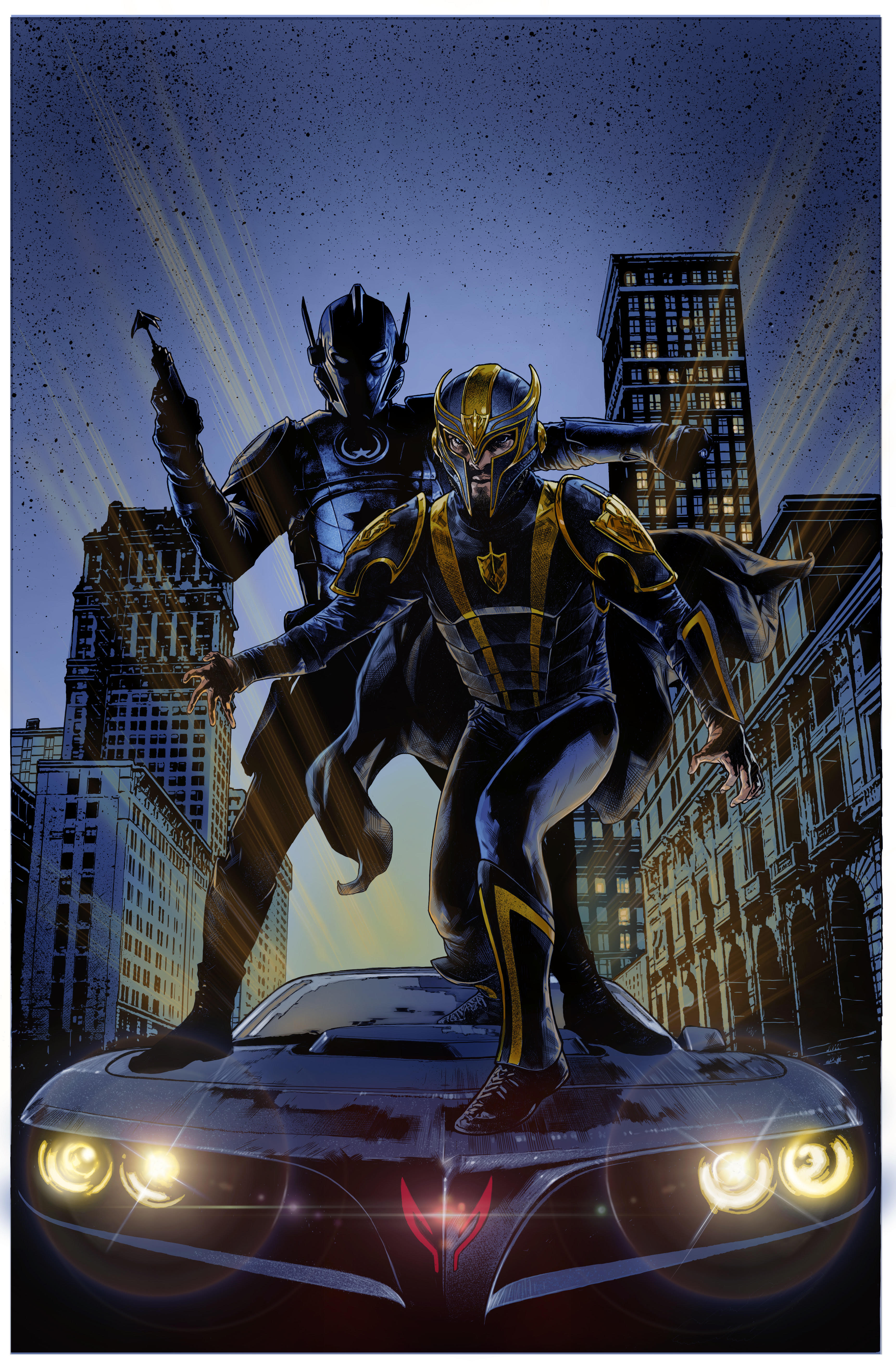 After introducing their characters, Crestar & The Knight Stallion, in a short teaser video last summer, Ajmal Zaheer Ahmad and Abdallah Jasim (who also play the pair) are bringing their creations to the comic book page in a brand new ongoing series, which debuts in July from their fledgling Chaos Quill Comics studio.
Written in conjunction with acclaimed comics veteran, Paul Allor (TMNT, G.I. Joe) - and rendered by Garrie Gastonny (Bill & Ted, Star Trek) – Crestar & The Knight Stallion will explore the mysterious origins of this dubious duo as they navigate the mean streets of Detroit and beyond.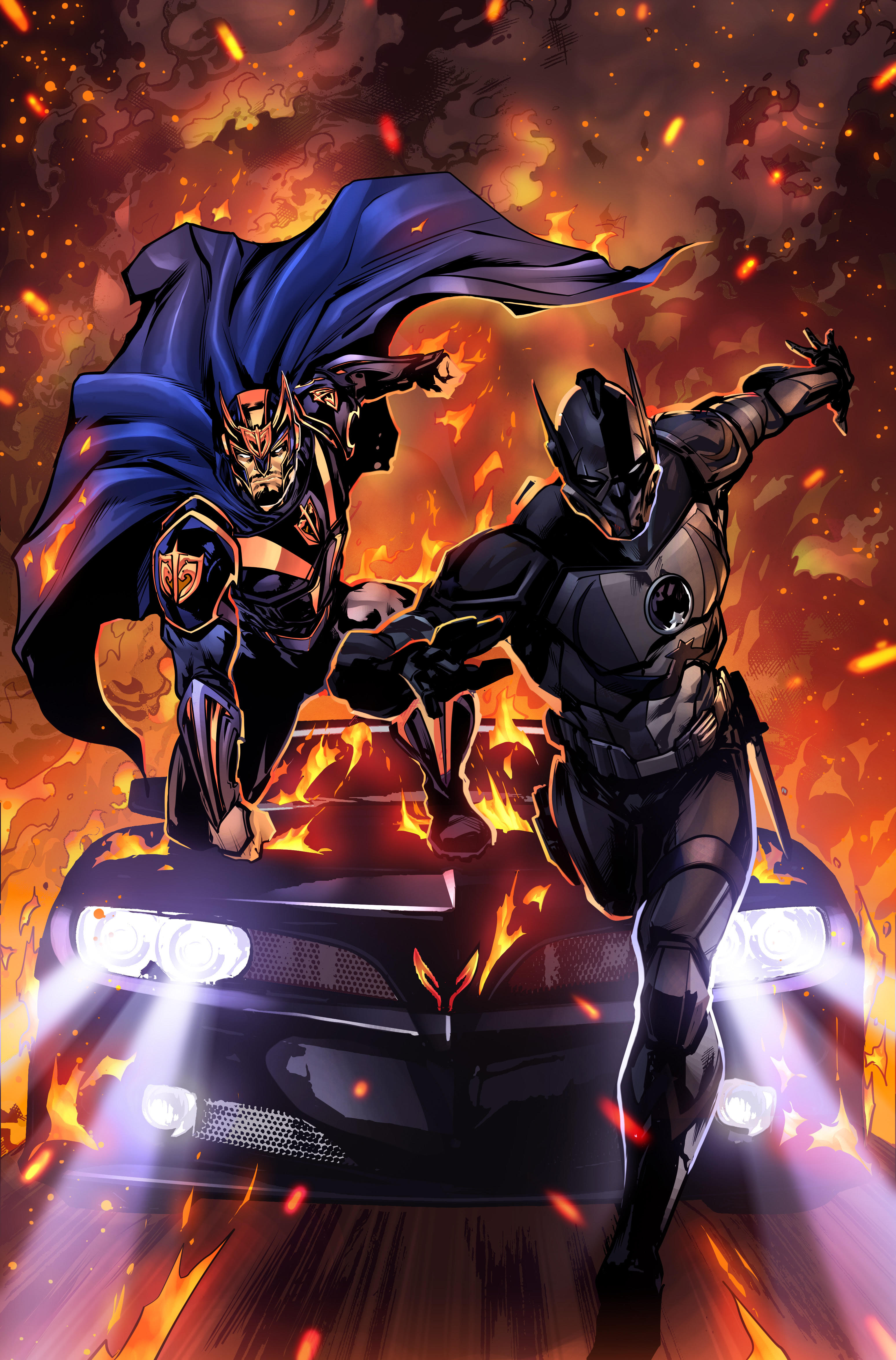 ""We're extremely excited about the upcoming release of Crestar & The Knight Stallion!" say co-creators Ajmal and Abdallah, "After receiving so much positive reaction to the original trailer, we worked hard to capture the same light hearted spirit and epic tone in every panel and page of the comic book."
According to their solicitation in the Diamond PREVIEWS catalogue for May:
With Devil's Night fast approaching, Detroit is teetering on the edge of destruction. It's up to Crestar, Detroit's action-figure-obsessed psychopathic vigilante, and his newfound partner, an apparently indestructible super-human named Ali, to save the city… as long as they don't get each other killed first. Experience this epic, superhero comedy, brought to you by Paul Allor, Garrie Gastonny, Hassan Otsmane-Elhaou, and some of the most iconic names in comics.
"It's really been an honor to work with such talented people in bringing this project together," add Ajmal and Abdallah, "and it's truly a work of passion by the whole team. We hope comic and superhero fans from all over the world will fall in love with these characters as much as we have."
Crestar & The Knight Stallion #1 will arrive in stores this July, with three stunning covers to choose from. Cover A is a brand new image by superstar artist Travis Charest (WildCATS, The Metabarons), while Cover B is a photo cover featuring the titular Crestar, and Cover C is a gorgeous action pose by Hendry Prasetya (Mighty Morphin Power Rangers, Robotech). Each issue is 32 pages long and retails for $4.99.
Keep an eye on PREVIEWSworld.com's Twitter, Facebook, YouTube, or Instagram for more!