Interview: The Benevolent Actions of Superpowered Terror!
Aug 29, 2023
Interview by Nick Faust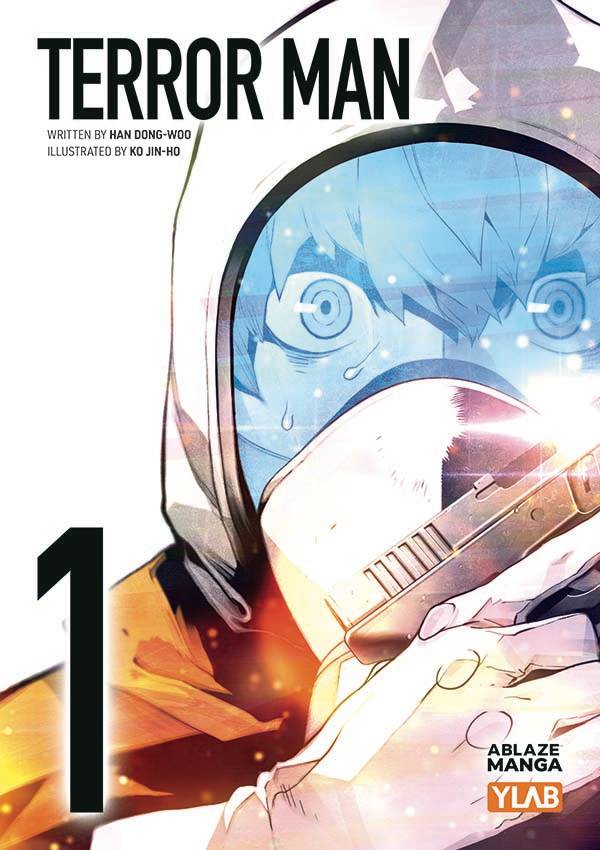 Billed as "a struggle between happiness and despair," Terror Man is destined to be unlike anything you will read this year.
Hitting comic shops this September, Ablaze Publishing's Terror Man is an openly controversial "manwha" (the term for Korean comic books) about a do-gooder with special abilities whose cover is that...well, he's terrorist.
Co-creator Dongwoo Han and Jinho Ko explain why Terror Man is much more than you think.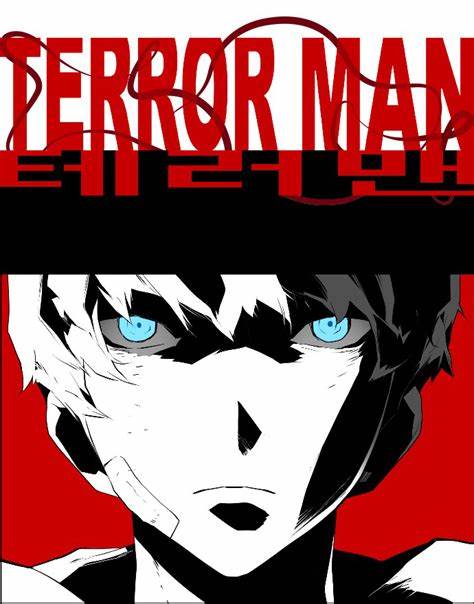 PREVIEWSworld: Can you tell us about your background?
Dongwoo Han: When I was a kid, I loved comics, but I didn't think I wanted to create them.
I originally wanted to be a game producer. I majored in computer science in college, and when I was struggling with programming, I heard that they were looking for story writers, so I applied on a whim. It's been 14 years since then.
Jinho Ko: I started drawing when I was a kid, starting with my plastic letter tracer (placed under a sheet of paper when writing) for "Robot Taekwon V," and then I started copying cool scenes from other manga. Seeing cool scenes from different manga made me think about why those scenes were cool, and I wanted to create the feeling of those scenes with my own hands, so I started working on manga and scenarios. I started drawing only at first, and then I started making comics to feel the drama of those drawings.
Dongwoo Han: When I was younger, I loved global hit manga like "One Piece," "Naruto," and "Rurouni Kenshin," just like everyone else. In terms of personal influences, I was most influenced by Lee Young-do, who writes Korean fantasy novels, and Shuzo Oshimi's "The Flowers of Evil," which has been a huge influence on me now.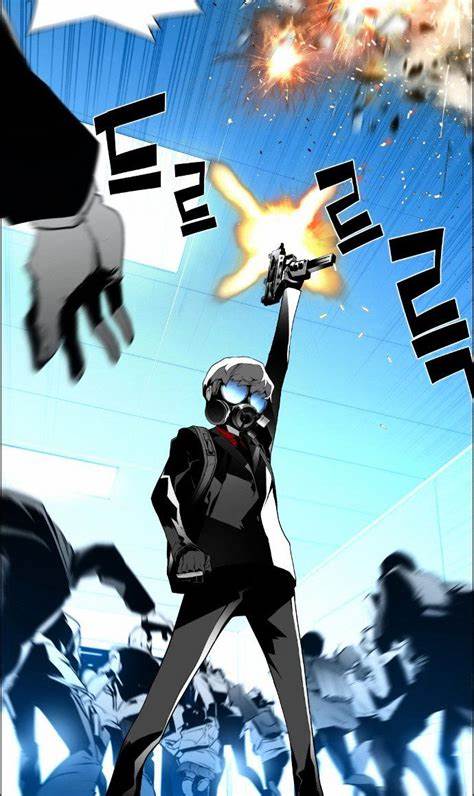 PREVIEWSworld: Who/what are your main artistic influences?
Dongwoo Han: I'm inspired by people whose work fits my style. I'm inspired by David Fincher's work, Korean artist Lee Young-do, or the many hit comics that are trending.
Jinho Ko: My influences are from Katsuhiro Otomo of "Akira" and Takahashi Shin of "She, The Ultimate Weapon" who is also my favorite author. When I was younger, I read a lot of comics by Korean comic artists: Heo Young-man, Lee Hyun-se, Kim Soo-jung, Lee Doo-ho, and Jang Tae-san, etc.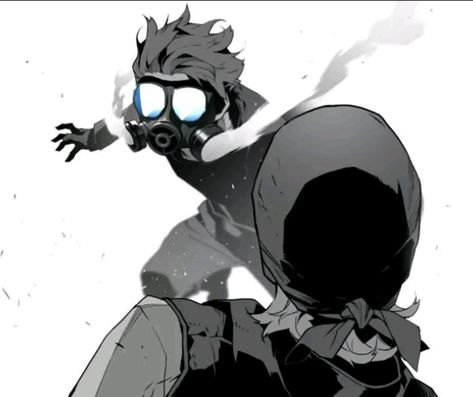 PREVIEWSworld: I wasn't familiar with "Terror Man" as part of a larger franchise initially, and now I'm trying to catch up! Is this a universe you want to continue creating works for? Do you have other projects coming up that you'd like to inform readers about?
Jinho Ko: I was a fan of the Superstring universe before I was a writer, and I've always followed it with interest. I'm not working on anything related right now, but I'm rooting for it!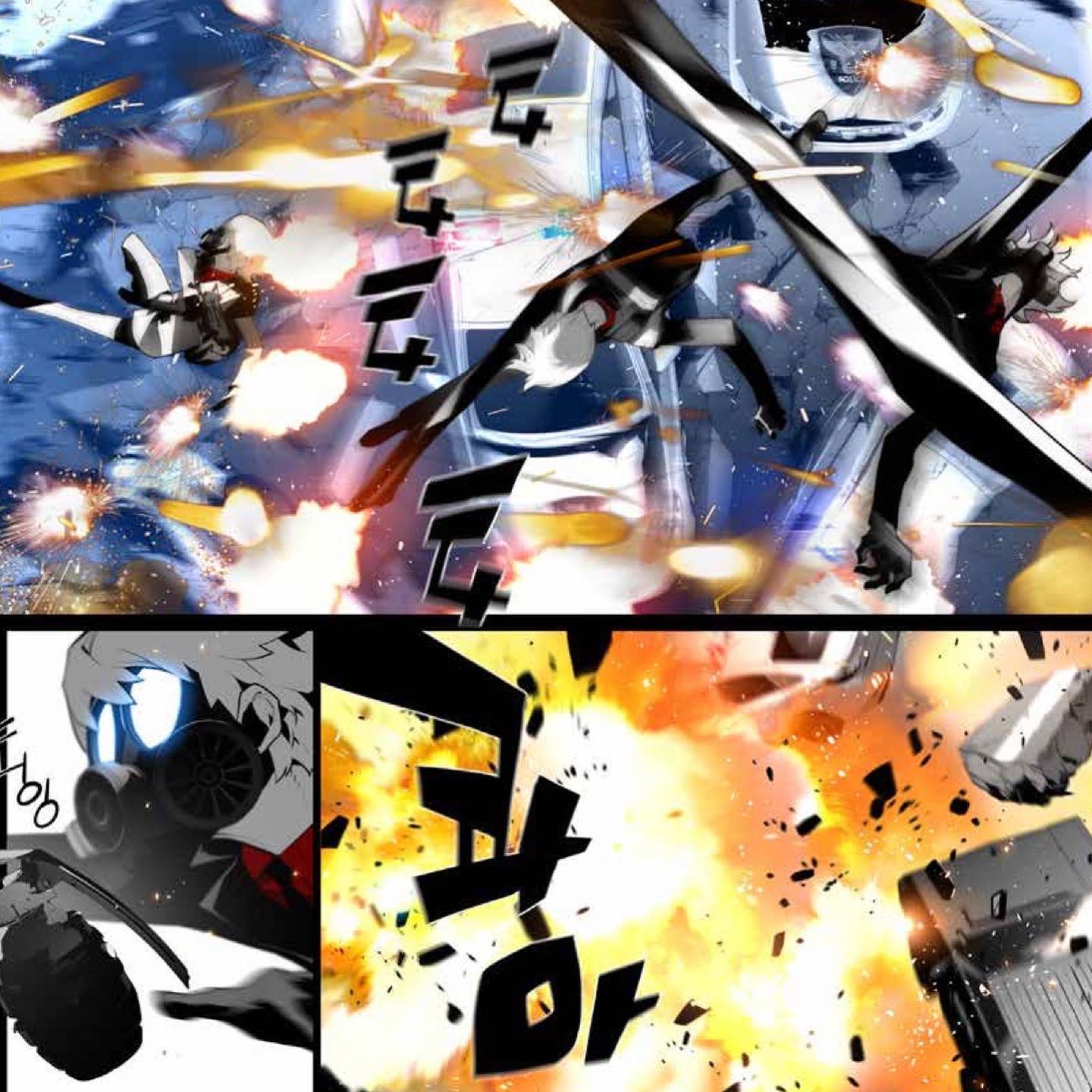 PREVIEWSworld: If you existed in the world of "Terror Man," what superpower would you want to help you get by? What would you do with it?
Dongwoo Han: The 'eyes that see misfortune'. Honestly, if you use it, it can make your life a lot easier.
Jinho Ko: I want to have the ability of Veronica (a character that comes into Terror Man in a later chapter). I would most like to have the ability of Veronica because I feel like I can work on my manuscript all day long with my super-stamina.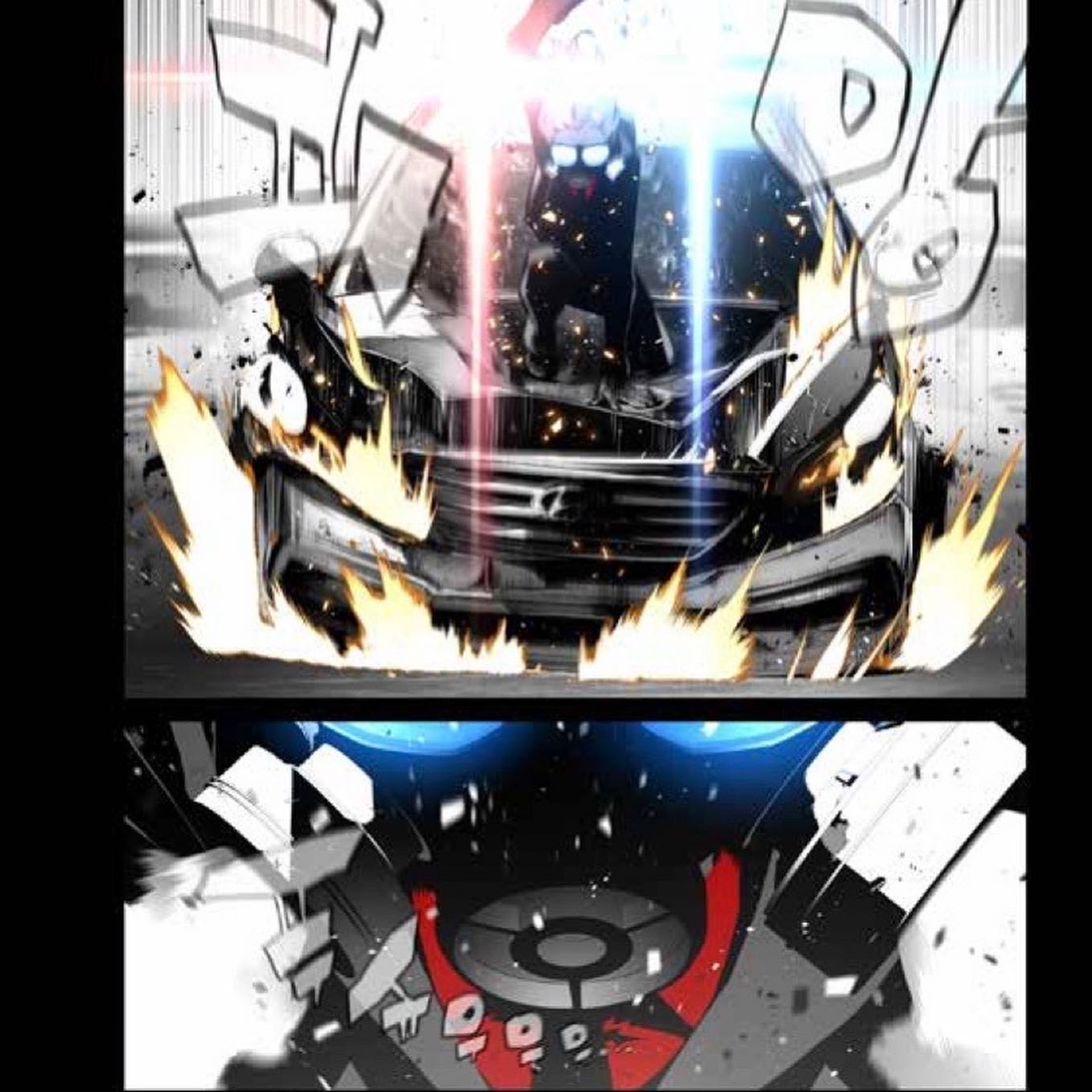 PREVIEWSworld: What was the most fun or memorable part of creating the "Terror Man" series? What would you like readers to take away from it?
Dongwoo Han: Let's see how far the protagonist can grow externally and internally.
Jinho Ko: Sometimes, when I'm feeling down in the dumps, I'll find a memorable episode and read the comments, rather than a funny or memorable one: in season one, it is when Yong-taek yelled '"terrorist" at Min-jung Woo (Season 1 Episode 64). In season two, when Lilia lays Sasha to rest with her own hands (Season 2 Episode 105).
I find strength in the readers' comments on my comics and then in reading the comic and the comments again. There's no such thing as what I hope readers get out of it. I just want it to be something that readers, fans, can pull out every once in a while when they need a refresher.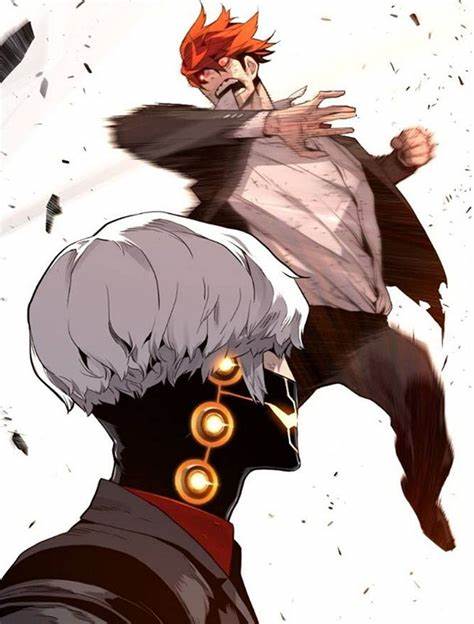 PREVIEWSworld: Anything you want people to know about the comic's creation?
Dongwoo Han: I think the experience of a comic or culture is only as good as the amount of time a person puts into it. It's hard to take in the weight of a work when you're looking at it in a relaxed way. I hope Terror Man is a valuable experience for those who read it.
Jinho Ko: I would appreciate it if you could just have fun with the idea that a comic is just a comic.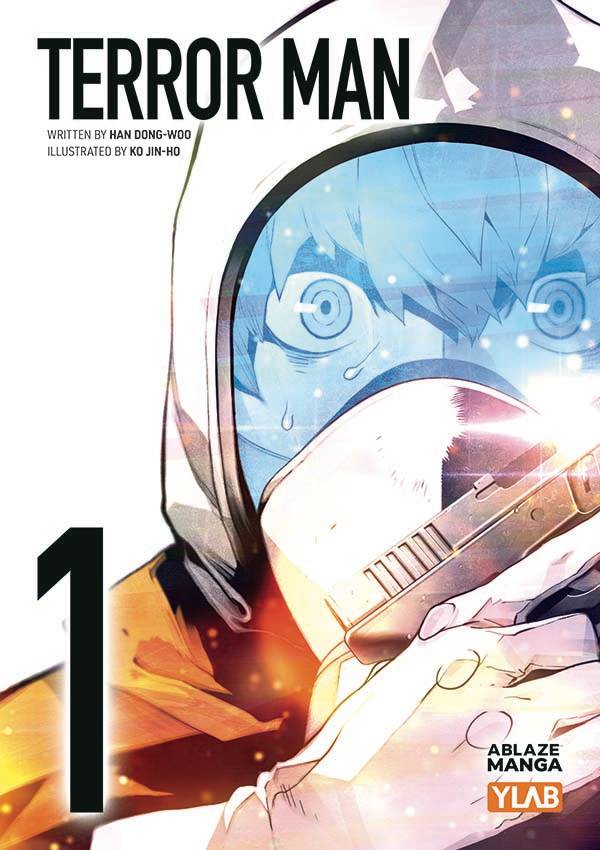 Terror Man is available now at your local comic shop. Reserve your copy with PREVIEWSworld Pullbox.
ABLAZE PUBLISHING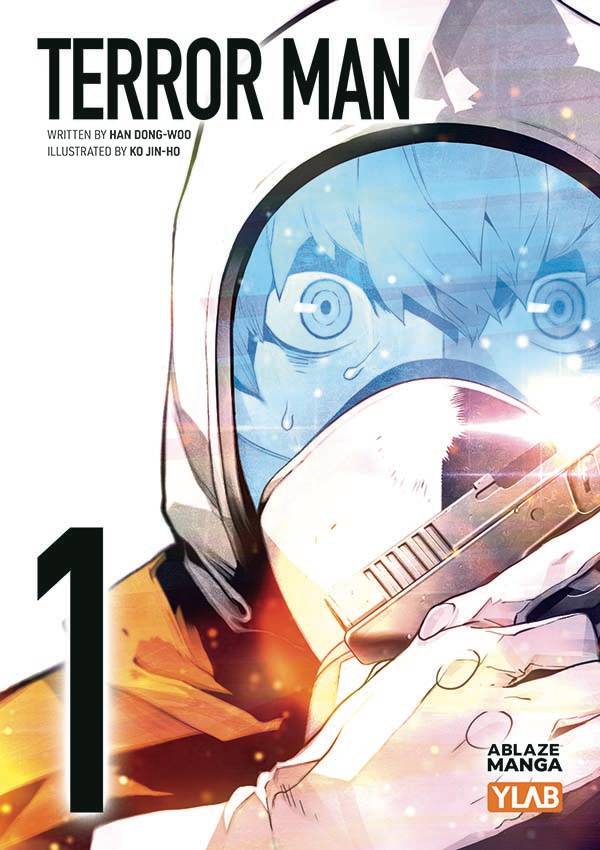 (W) Dongwoo Han (A/CA) Jinho Ko
Jungwoo Min has a special ability, one that lets him see when a path leads to a misfortune, or disaster. He uses his "Eyes of Misfortune" to spot these unfortunate events and stop them. Disguising himself as a terrorist, he begins using his power to save people from certain danger. This leads him to become feared by the people he is looking to save. Soon he discovers that the more he saves others, the unhappier he becomes. Thus unfolds the story of a hero and his struggle between happiness and despair. And the unfortunate reality of saving the world, even while becoming a supposed terrorist...or TERROR MAN!
In Shops: Sep 06, 2023
SRP: $19.99
PREVIEWS Page #222
****
Nicki Faust's heart is as cold as concrete in the Chicago winter. When not writing for PREVIEWSworld, Nicki is busy playing Limbo on Twitch, writing about the great robot uprising on Medium, and completing the untitled follow-up to the 2012 best-seller, Sue Storm: A Nude Photobook.