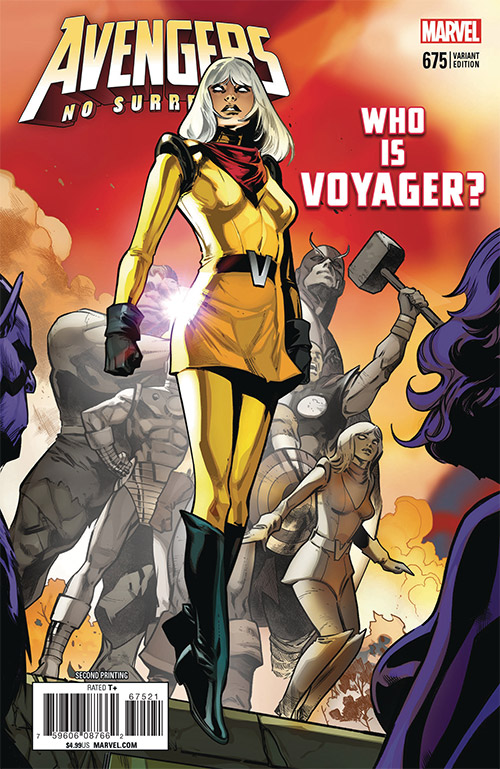 The mystery of Voyager, the end of an Avengers Era, the appearance of the Black Order and Lethal Legion, all wrapped up in a weekly story – it's all part of AVENGERS: NO SURRENDER, the most epic Avengers story to date! The action kicked off in AVENGERS #675, and Marvel is excited to announce that the first issue has already gone back for a second printing.

If you missed out on grabbing a copy of AVENGERS #675, we've got you covered! Second printings are heading to your local comic shops, featuring a variant cover with one of Marvel's most talked-about new characters: the intriguing and mysterious Voyager.

AVENGERS #675 SECOND PRINTING VARIANT (NOV178606)
Written by MARK WAID, AL EWING & JIM ZUB
Art by PEPE LARRAZ
Cover by PEPE LARRAZ
On-Sale 2/14/18
AVENGERS #676 (NOV170879), the second issue of NO SURRENDER hits comic shops next week – don't miss the story that will change the Avengers, and the world!