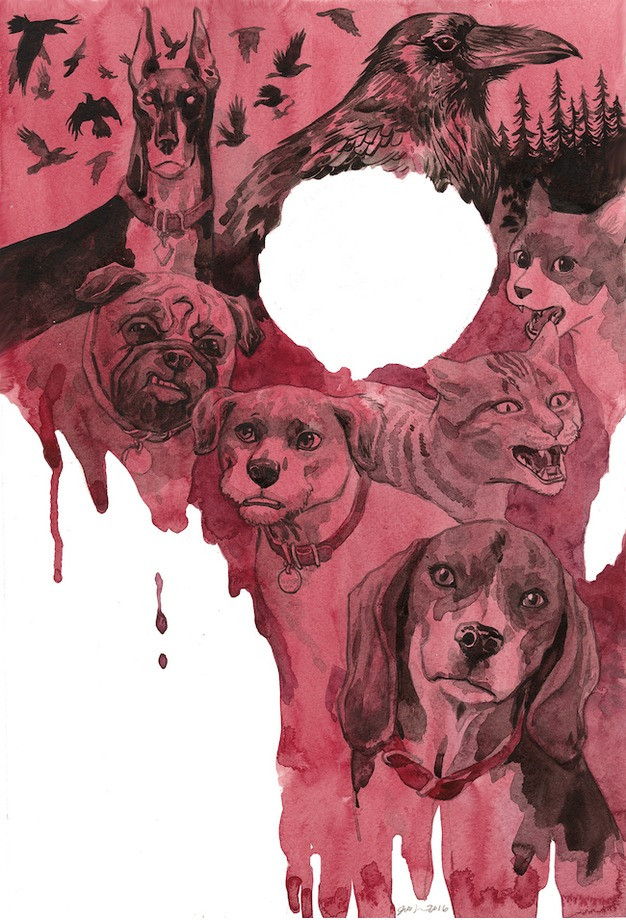 Welcome back to Burden Hill, where the only things stranger than its guardians are the things they protect it from. Evan Dorkin (Calla Cthulhu, Dork, Blackwood) and Jill Thompson (Fables, Scary Godmother) are back once again with a thrilling new installment in the Beast of Burden saga.=
Beasts of Burden: The Presence of Others follows the eponymous team of paranormal investigator pets as they investigate the weird happenings of Burden Hill. While poking around the neighborhood, an encroaching team of human occult investigators unwittingly disturb the graveyard where the mysterious "Master" lies. What kind of unforeseen consequences await our intrepid detectives?

Beasts of Burden: The Presence of Others Part One (of two) goes on sale May 1, 2019, and is available for pre-order at your local comic shop.