Comic Shop Event Calendar
Aug 07, 2019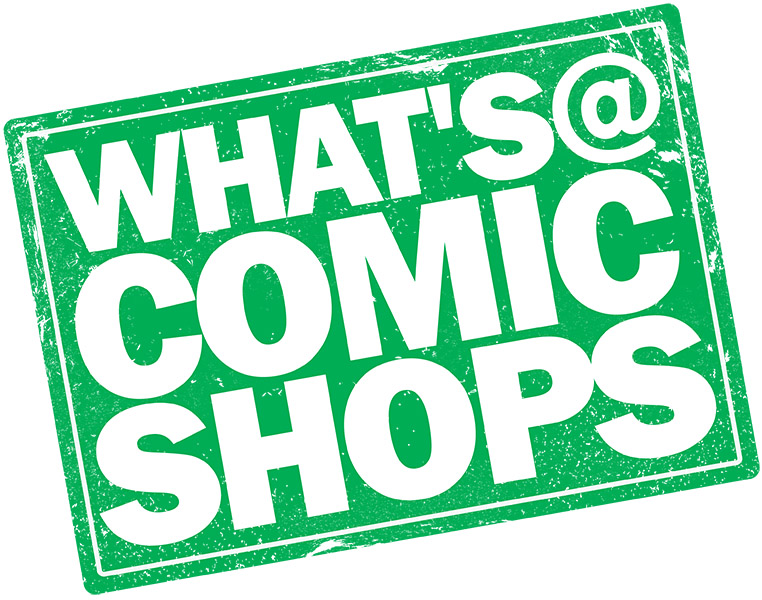 Absolute Carnage Launch Party
Carnage has come calling and everyone is a target. Head to your local comic shop on August 7th to celebrate this larger-than-life Symbiote event with a blistering 60-page story and exclusive variant covers!

In Theaters: Scary Stories to Tell in the Dark
Guillermo del Toro adapts the beloved children's horror trilogy which follows a group of young teens who must solve the mystery surrounding sudden deaths in their small town.
In Theaters: The Kitchen

Based on the DC/Vertigo comic of the same name, the film follows three wives of Irish mobsters who take over the crime business after their husbands are arrested.

Marvel Comics #1000 Launch Party
Spawn #300 Release Date

Head to your local comic book shop on August 28th to pick up the historic Spawn #300, brought to life by the all-star creative team of Todd McFarlane, Scott Snyder, Greg Capullo, Jason Shawn Alexander, J. Scott Campbell, and Jerome Opena! Make sure to pick up Spawn #301 next month, as it becomes the longest running creator-owned title in comic book history!

Marvel's 80th Anniversary
Head to your local comic shop to celebrate the past, present, and future of the Marvel Universe, and get your hands on a slew of Anniversary variants featuring some of your favorite heroes! There's sure to be tons of other goodies and swag for the True Believers!
Learn More > Interview with Marvel Editor-in-Chief, C.B. Cebulski

Pennywise returns 27 years later to resume his reign of terror on the Losers' Club.

In Theaters: Rambo: Last Blood
Sylvester Stallone will give his final performance as John Rambo, this time up against one of Mexico's most violent drug cartels as he searches for a friend's kidnapped daughter.

Batman Day
Head to your local comic book shop to celebrate the Caped Crusader with special edition comics, giveaways and more! This year's celebration is sure to be extra special as it coincides with Batman's 80th birthday!


In Theaters: Joker.
Martin Scorsese will executive produce and Joaquin Phoenix will star in the origin story of the Clown Prince of Crime, which will exist outside the DC Extended Universe.

In Theaters: Maleficient: Mistress of Evil
Angelina Jolie will reprise her role as the infamous villain-turned-hero in the reimagined tale of Sleeping Beauty