Comic Shop Event Calendar
Oct 08, 2019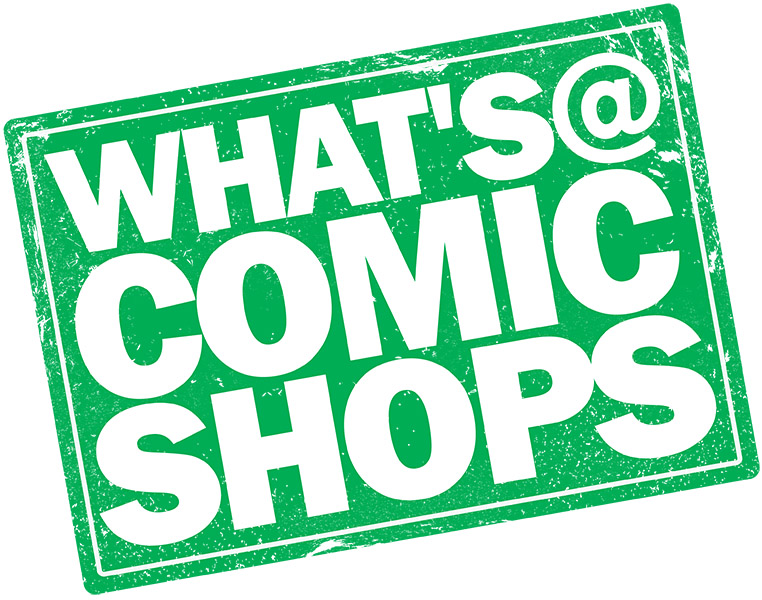 In Theaters: Joker.
Martin Scorsese will executive produce and Joaquin Phoenix will star in the origin story of the Clown Prince of Crime, which will exist outside the DC Extended Universe.

Launch Party: X-Men #1
DAWN OF X! The X-Men find themselves in a whole new world of possibility... and things have never been better for Cyclops and his hand-picked squad of mutant powerhouses!

In Theaters: Maleficient: Mistress of Evil
Angelina Jolie will reprise her role as the infamous villain-turned-hero in the reimagined tale of Sleeping Beauty.

In-Store Event: Halloween ComicFest
Halloween ComicFest is the comic book industry's premiere fall event – a single day when participating comic book specialty shops around the world give away specially published comic books absolutely FREE to anyone who comes into their shops, as a way to celebrate local comic shops as premiere destinations for spooky Halloween fun!
Learn More > See All 28 Titles > Enter The Greatest Halloween Costume Contest Ever


Game Release: Pokemon Sword Shield
The first mainline game available on home console. Sword & Shield will introduce Generation Eight of Pokemon and will take place in the all new region of Galar.
Elizabeth Banks will direct and star in the newest reboot of the 1970s female-led spy thriller; also featuring Kristen Stewart.

Release Date: Marvel 2099
80 years ago, it was 1939. 80 years from now, it will be 2099. What will our heroes do in a parallel, possibly dystopic future?

In Theaters: Frozen II
The next installment of Disney's smash-hit musical featuring sisters Anna and Elsa.


In Theaters: Jumanji: The Next Level
The Rock, Kevin Hart, and Jack Black are all back in the sequel to the Sony Pictures smash hit that sucks players into a classic jungle adventure video game as the avatar they choose.

In Theaters: Star Wars: The Rise of Skywalker
J.J. Abrams returns to write and direct the final film in the Skywalker Saga.