Comic Shop Event Calendar
Oct 08, 2019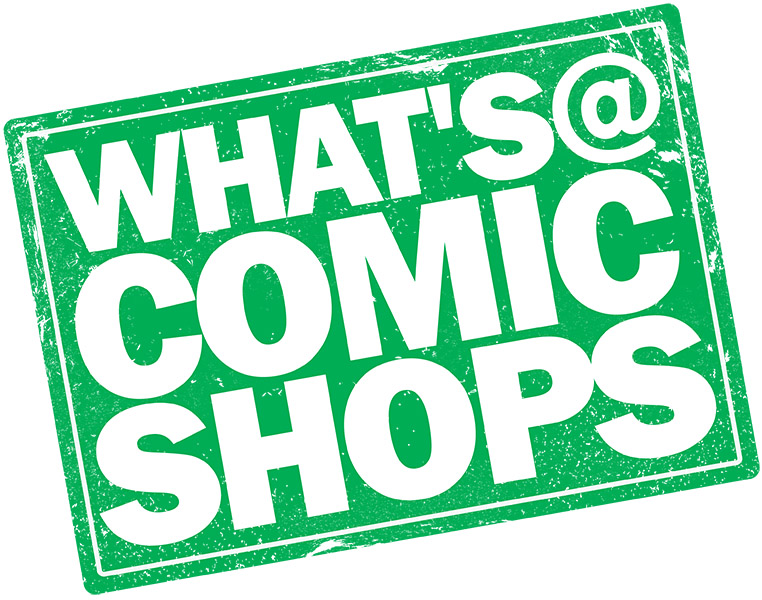 Game Release: Pokemon Sword Shield
The first mainline game available on home console. Sword & Shield will introduce Generation Eight of Pokemon and will take place in the all new region of Galar.
Elizabeth Banks will direct and star in the newest reboot of the 1970s female-led spy thriller; also featuring Kristen Stewart.

Release Date: Marvel 2099
80 years ago, it was 1939. 80 years from now, it will be 2099. What will our heroes do in a parallel, possibly dystopic future?

In Theaters: Frozen II
The next installment of Disney's smash-hit musical featuring sisters Anna and Elsa.

Over eight years of TMNT storytelling has led to this game-changing moment that places the Turtles in their fiercest battle yet!

In Theaters: Jumanji: The Next Level
The Rock, Kevin Hart, and Jack Black are all back in the sequel to the Sony Pictures smash hit that sucks players into a classic jungle adventure video game as the avatar they choose.

In Theaters: Star Wars: The Rise of Skywalker
J.J. Abrams returns to write and direct the final film in the Skywalker Saga.
The one-shot that will shape the future of the Marvel Universe into 2020 and beyond! A mysterious murder brings together the heroes of the Marvel Universe in the search for a killer - but no one can imagine where the trail will lead...


Launch Party: Thor #1 and Star Wars #1
The New Year kicks off with new stories from Asgard and a galaxy far, far away. In Thor #1, the God of Thunder assumes his role as the King of Asgard, but the impending Black Winter threatens to leave him powerless. In Star Wars #1, following the events and fallout of The Empire Strikes Back, the rebel heroes fight for victory despite their string of recent defeats, and find themselves up against a cunning and sinister trap!

Release Date: Iron Man 2020 #1
The future has arrived! Following the tragic fate of Tony Star, his long-lost bother Arno Stark, becomes Iron Man and his take on the armoered Avenger will send ripples through the Marvel Universe!

In Theaters: Dolittle
Robert Downey Jr. takes up the mantle of the eccentric doctor who can speak to animals in a vivid and dramatic reimagining of the classic tale.


In Theaters: Birds of Prey
Harley Quinn, Black Canary, and Huntress team up to take down Gotham City crime boss, Black Mask.

In Theaters: Bloodshot
Vin Diesel stars as the brutual one man army, Bloodshot, in the film set to kick off the Valiant Cinematic Universe.